With a Gourmet Vision From Our Family to Yours!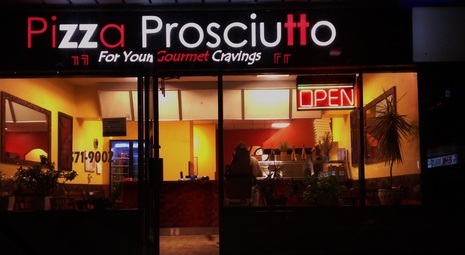 Pizza Prosciutto was born in 1999 to a modest family. It was a black sheep and the icebreaker through the big chains dominated local pizza market. Our aim was to redefine the plain and unhealthy image of this highly versatile food by also offering more health conscious options, healthier ways of food preparation and a wide assortment of high-quality ingredients. Luckily our customers did come to appreciate our playfulness and the difference it made in taste. Ever since, Pizza Prosciutto has been gradually growing based on a word-of- mouth advertising and satisfying gourmet cravings of K-W area. We are a family operated take-out/delivery pizza shop where delicious food is made from scratch every day. With a truly gourmet vision, Pizza Prosciutto has designed time-honored genuine recipes to achieve wonderful flavours and crusts. Try our old-fashioned style hand tossed specialty pizzas baked in our stone oven to perfection or if you feel adventurous, create your own gourmet masterpiece! You love our pizza but feeling like something else? Check out our Other Gourmet Goodies section and rest assured your taste buds will be pleasantly surprised.



---
NEWS

Pizza Prosciutto Introduces Gluten/Wheat Free Crust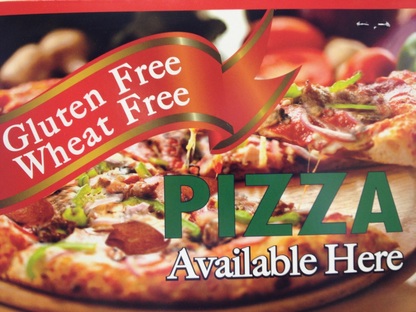 Now you can enjoy your favourite pizza on Gluten Free/Wheat Free crust.
For now, it comes only in Medium Size and $3.50 surcharge applies.
Made from rice flour.




Gift Certificates Available!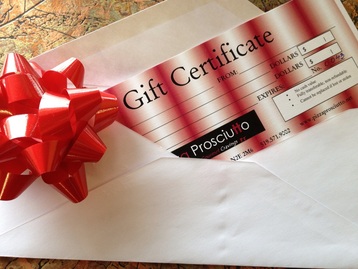 Pizza Prosciutto enthusiast looking for a nice gift for those special to you?! Look no further.
Share your enthusiasm for our food and give the perfect present for any occasion. Available in any dollar amount.
Your gift will be delicious, we promise!